HALAL SKINCARE MOMOHIME
Momohime is a skincare product from a Japanese company called Peach Beauty Japan Corp., which is located in Tokyo, Japan.
Momohime Skincare products are 100% safe and all the ingredients are Halal without Pork, Alcohol, Minerals, Ethylene Oxide, Surfactants and free of coloring agents. These products have received a distribution permit from BPOM Indonesia and have an official certificates from the Japan Islamic Trust.
To keep the quality high and guaranteed, Momohime uses packaging and raw materials directly made in Japan. The production process is carried out in a factory that strictly implements GMP standards and adopts ISO9001 world standards.
In 2016, Momohime Skincare Products received an award as the best product at the Moscow Halal Expo which was the first product from Japan to receive an award at the event.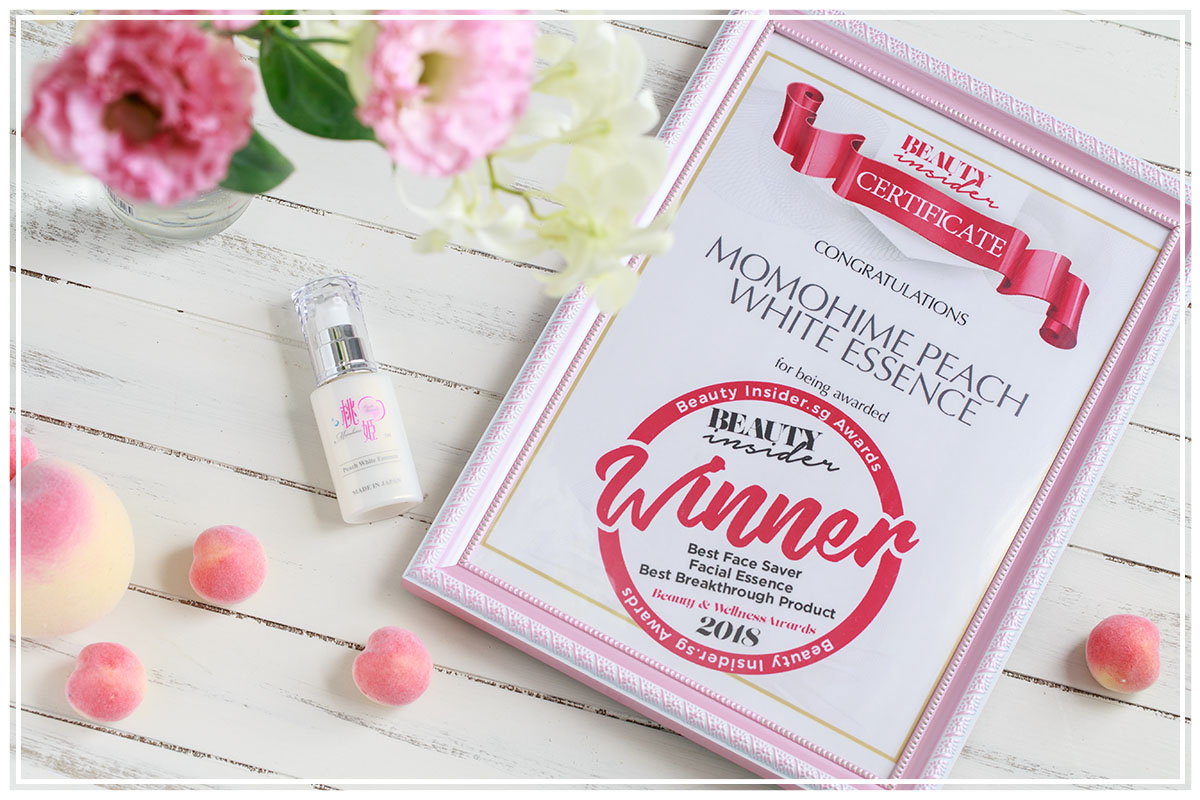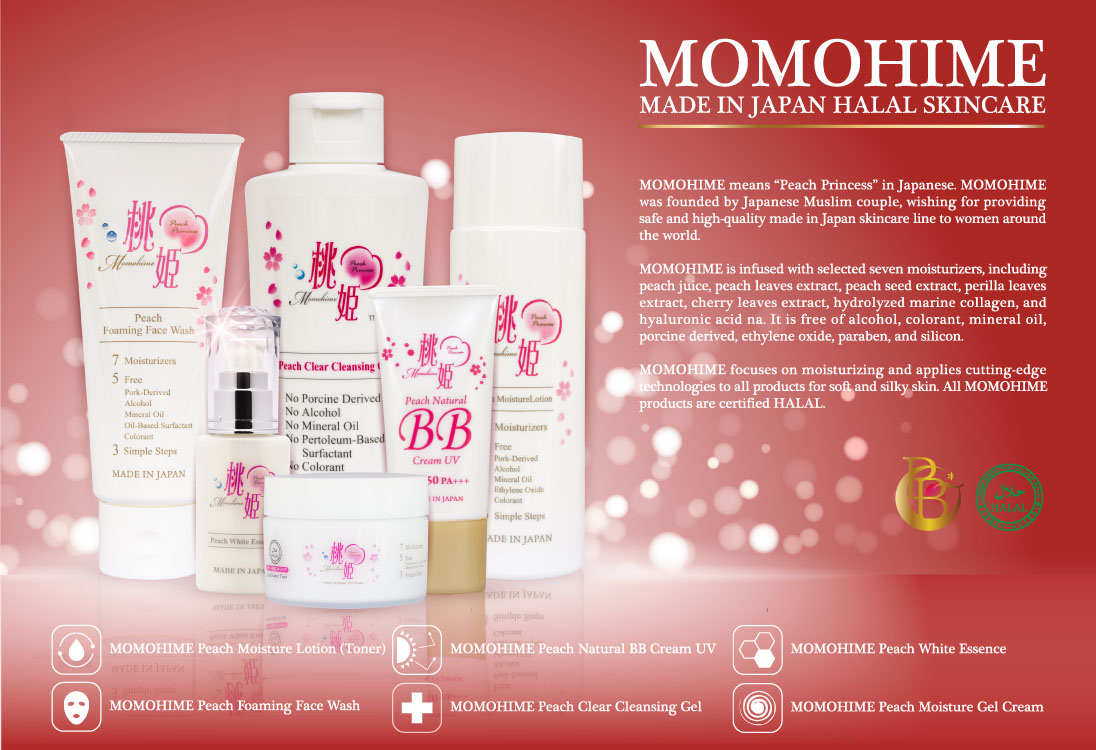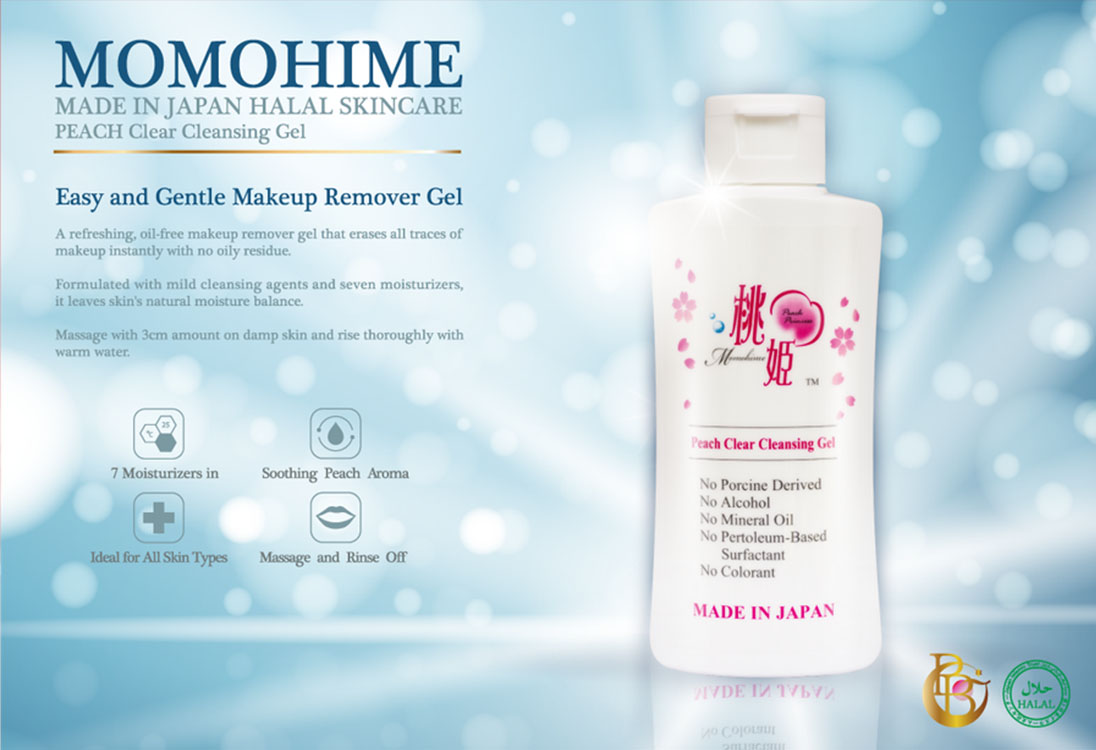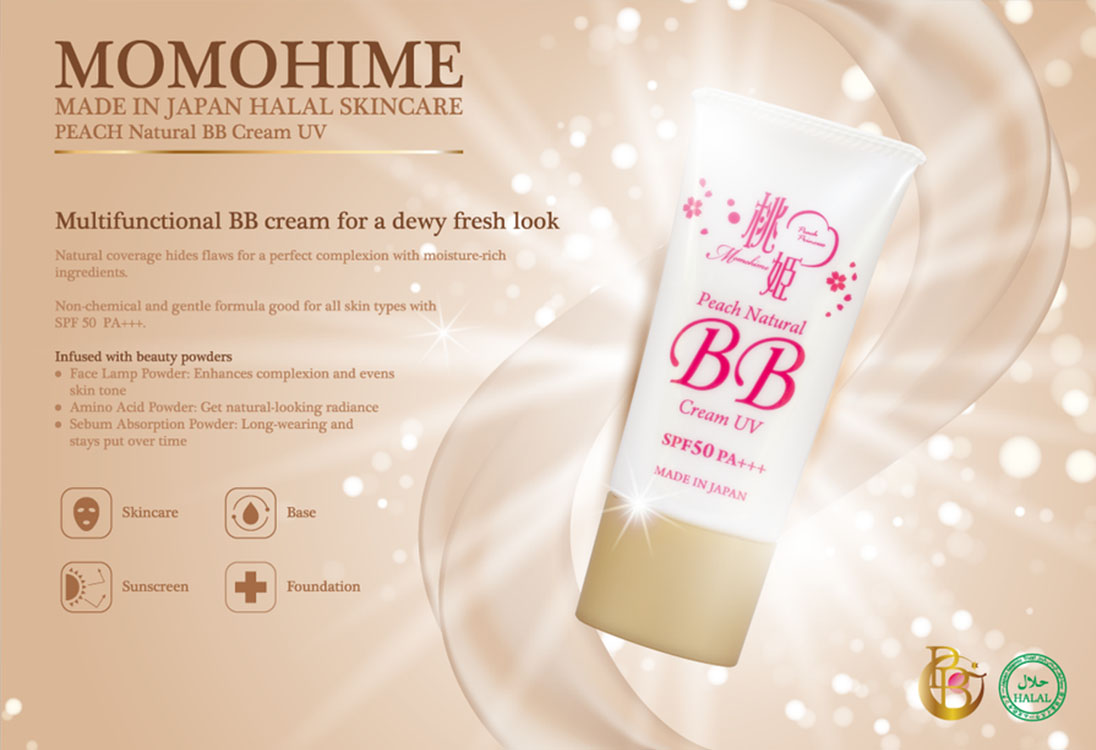 CUSTOMER REVIEWS

Tekstur: Liquid
Flavor: Fresh Peach Fragrance
Effectiveness: Absorb easily and moisturizes the skin
Suitable for sensitive skin, light and moisturizing

Very good product. Love Momohime

Very good product quality. Original product.

Effectiveness I am comfortable using this product
Texture: Soft. Doesn't make skin dry
Ingredients: Natural and the most important is Halal
Love it. I have often buy this dan get bonuses. Thank you for the bonuses. It is worthed.

Love since the first time i tried it and never switch to another product again until now.
Thank you Momohime for the BB Cream Bonus.


The Product is already arrived. Save packaging. Already 3 times bought Momohime in here and will continue to buy.
Thank you…
The product has arrived as the description. Got the bonus also



Love it. I fall in love with this product because of its natural ingredients.

Love Love Love Momohime..
It's really a good product.


Thank you Momohime. Love since the first time used it dan will never swicht to another product.